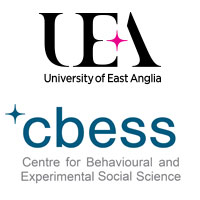 5th Annual PhD Workshop at University of East Anglia
Wednesday, 16th May 2018
The workshop is a joint initiative of the Behavioural and Experimental Development Economics Research Group (BEDERG), the Centre for Behavioural and Experimental Social Sciences (CBESS), both at the University of East Anglia (UEA), and The Choice Lab at the Norwegian School of Economics (NHH).
---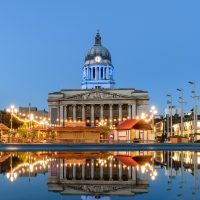 Call for Papers! NICEP 2018 Conference
18/06/2018 - 19/06/2018
We are pleased to announce that the Nottingham Interdisciplinary Centre for Economic and Political Research (NICEP) 2018 conference will be held at the University of Nottingham, UK on June 18-19, 2018. The deadline for submission of papers is Monday, March 5, 2018.
---
© 2018 - Nuffield Centre for Experimental Social Sciences (CESS)